Welcome to the Flandre Scarlet wiki! I'm the founder of this wiki Flandre Utsuho, or in this case you may call me Flandre Scarlet! You may know me from my Touhou Project wiki profile under the same name (Flandre Utsuho), and don't worry, I will still be checking that too! Anyways, on this wiki, you will find facts and other resources about, you guessed it, Flandre Scarlet! There will be links to video's about her, her theme song links, and facts about her, videos and pictures on her, and other stuff on Flandre Scarlet! Well... have fun exploring, but it might take a few days for me to make this a hit wiki! Extras: You can check out my badges, my pages, my message wall, etc. If you have any questions for me, leave them on my message page. Enjoy Flandre Scarlet Wiki!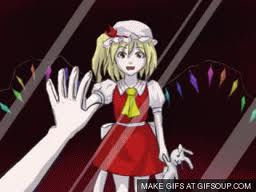 Upcoming Events On Flandre Scarlet Wiki:
January 1, 2013 - Happy New Year Quiz!
January 2, 2013 - End of Flandre Scarlet Drawing Contest!
The Month of January - Flandre Scarlet Kills Month!
February 2, 2013 - Flandre Scarlet Day! (Made by me!)
The Month of February - Flandre Scarlet Month!
More updates on events will be listed when around that time of event. Also, if you need to know more infromation on this matter, then go to this page:
http://flandre-scarlet.wikia.com/wiki/Upcoming_events_on_Flandre_Scarlet_Wiki_(more_info.....)
My Wiki Links:
Edit
Sakenzie98's Wiki Links:
Edit
The reason I'm posting these links is because Sakenzie98 and I are working really hard on these, and you people who are reading this should view them! I mean, if your a Touhou LUNATIC fan, you would die for these!
'Thanks for your support! -Flandre Utsuho aka Flandre Scarlet'Edit
'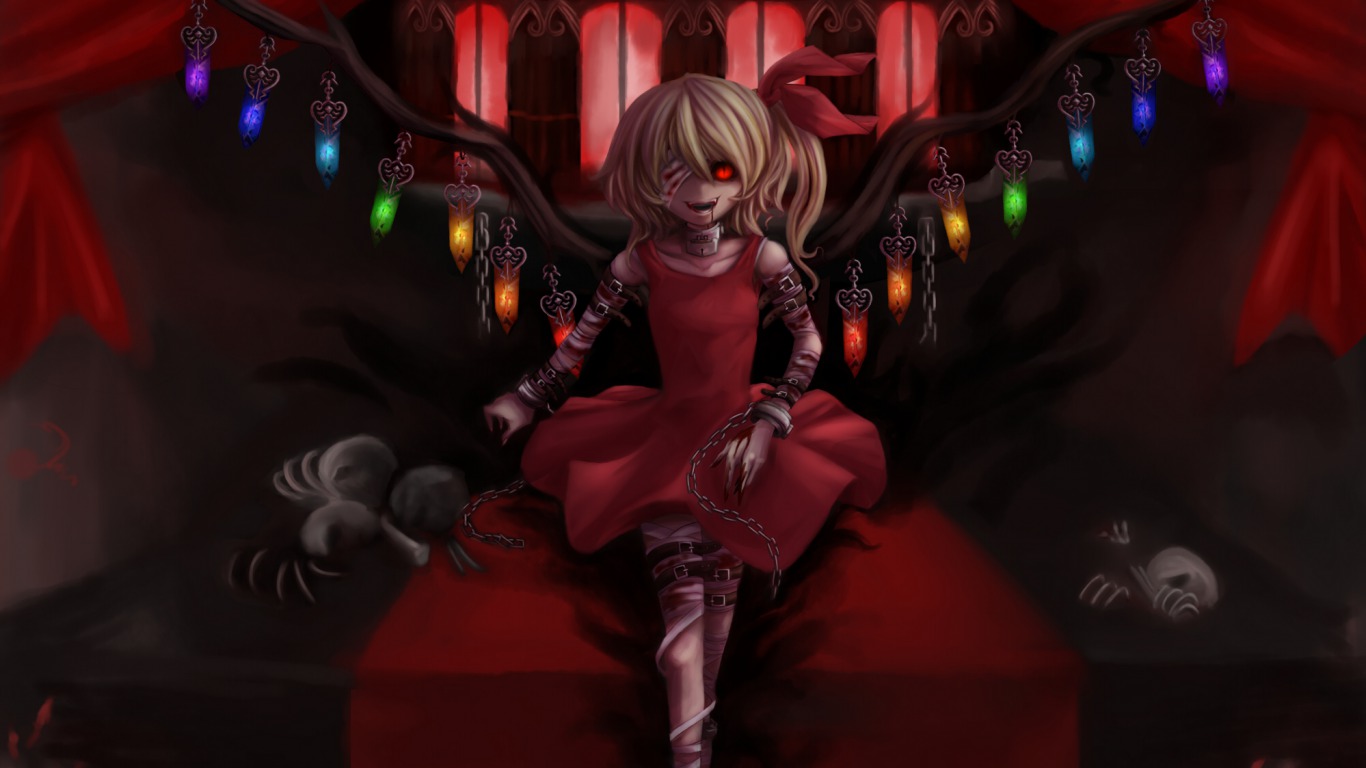 '
 Note about Flandre Scarlet Wiki...
Edit
This is my personal wiki, but if you click on "My Website" in my profile box, it will take you to "Touhou 10: Mountain of Faith (MoF) Wiki" , but you can find a way to this wiki just clicking on "Flandre Scarlet Wiki" where is shows the wikis you've helped with. If it is a problem with you that you need this to be "My Website", leave me a message on any of my wiki walls.
Flandre Scarlet (Drawing Contest + Picture posts)Edit
On Flandre Scarlet Wiki, I like to host drawing contests for her, and this is when I let people get creative, and artistic! If you planning on trying the contest, don't fret, we don't judge people here! This is a Flandre Scarlet Wiki, if it is of Flandre Scarlet, who else do you have to worry about!?! Anyways, if your joining the contest, post you picture under "pictures" with a caption listing the following:
Name
Date
Who is it of (Flandre Scarlet)
If you would like to list anything else, that is fine!
Community content is available under
CC-BY-SA
unless otherwise noted.